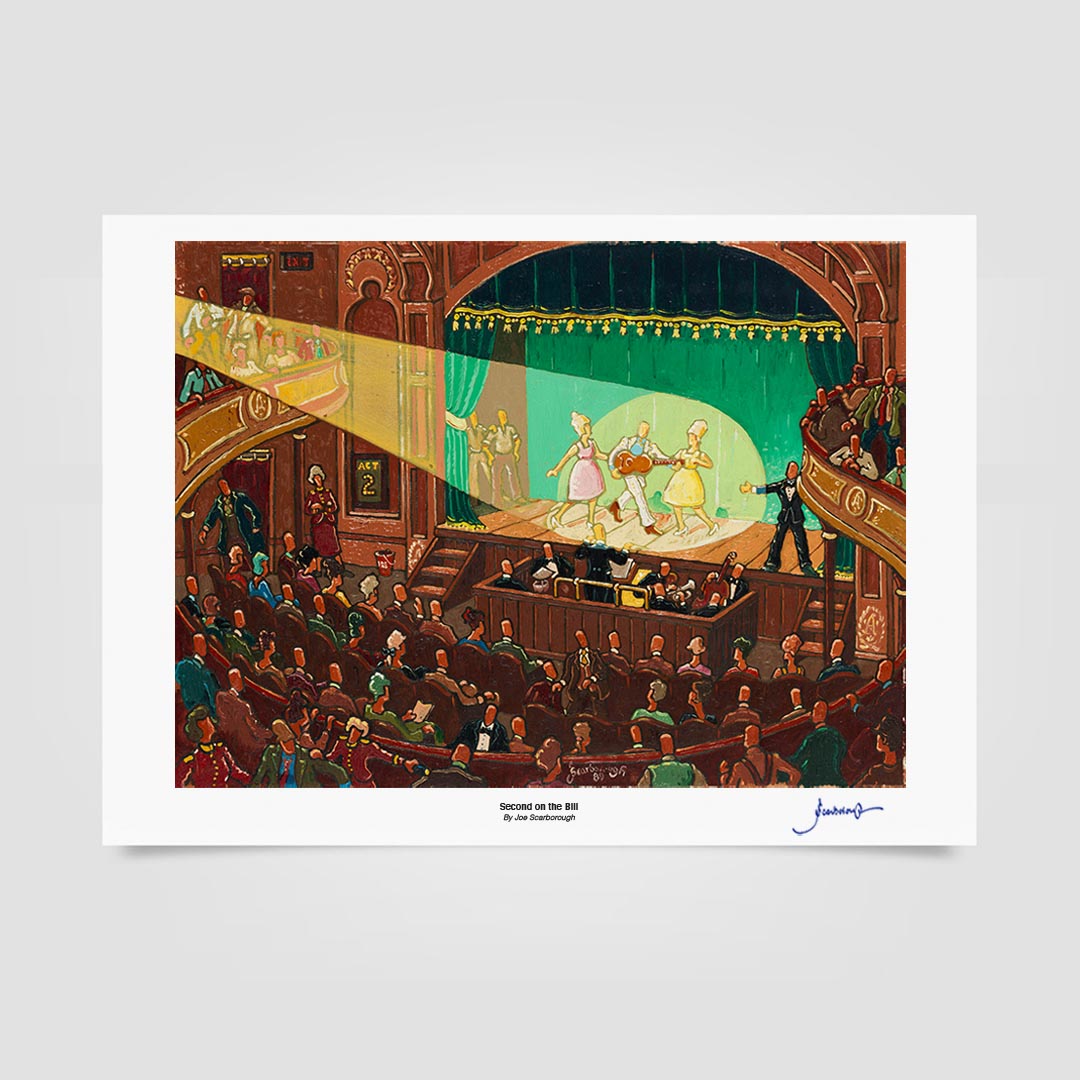 31 years ago Joe was looking for a special piece of jewellery for his lovely wife. Browsing in a local jewellers owned by a man, known to his family and friends as Rusty, Joe asked "How much is this piece my good man?"
"£175 and I'm doing you a favour at that price." Rusty relied. A kings ransom in those days.
"Let me think about it" Joe said, clearing his throat and beating a hasty retreat. Two weeks later Rusty saw Joe again in a local art shop carrying his latest painting that he wanted the gallery to sell.

"That's nice" Rusty enthused admiring the still wet canvas, "How much do you want for it?"
"Do you still have that piece of jewellery I was looking at?" Enquired Joe.
 "Yes I do.?"
"Then the price of the painting is £175 and I'm doing you a favour at that price"
Hands were shaken, the deal was done and a friendship made.
Rusty showed me the painting last month and I didn't hesitate to ask if we could produce prints and relate this story. To both he graciously agreed.
Buy the print here!