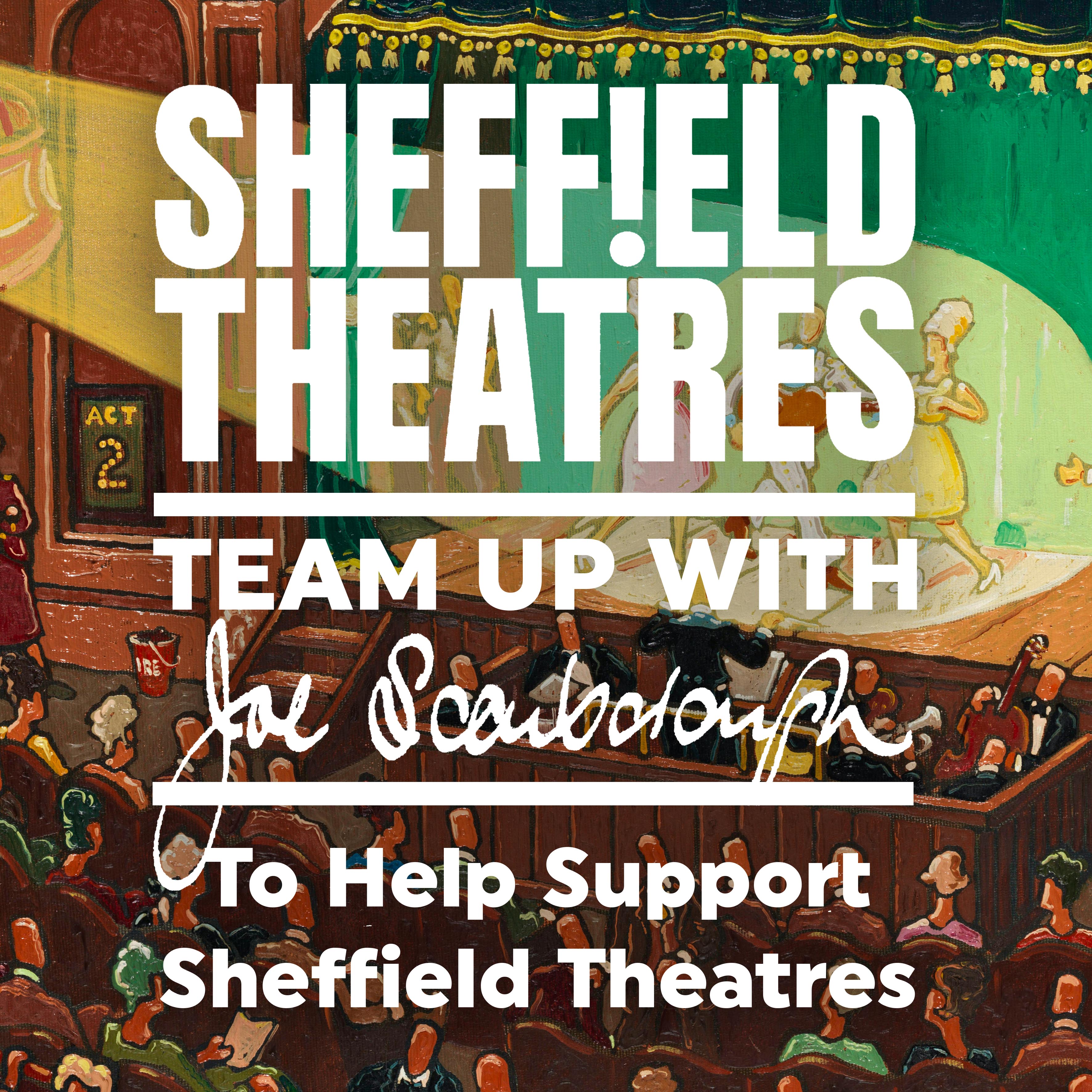 Over the years, Joe has had a wonderful relationship with the Theatres of Sheffield.

 He's been a guest at the Crucible to talk about his classic snooker painting set in the venue and last year the Lyceum allowed Joe and the film crew access when making a short film to celebrate his record breaking retrospective exhibition at the Weston Park Museum.
Joe has always considered himself an entertainer in the great music hall tradition so theatre is close to his heart.

We're helping raise funds that will help the Sheffield Theatres prepare for the future when they can open their doors again. Joe will donate £30 from the sale of any of the theatre themed prints we have in stock, to the Sheffield Theatres.
 Click on the Image below to visit the print or click here to visit the Sheffield Theatres