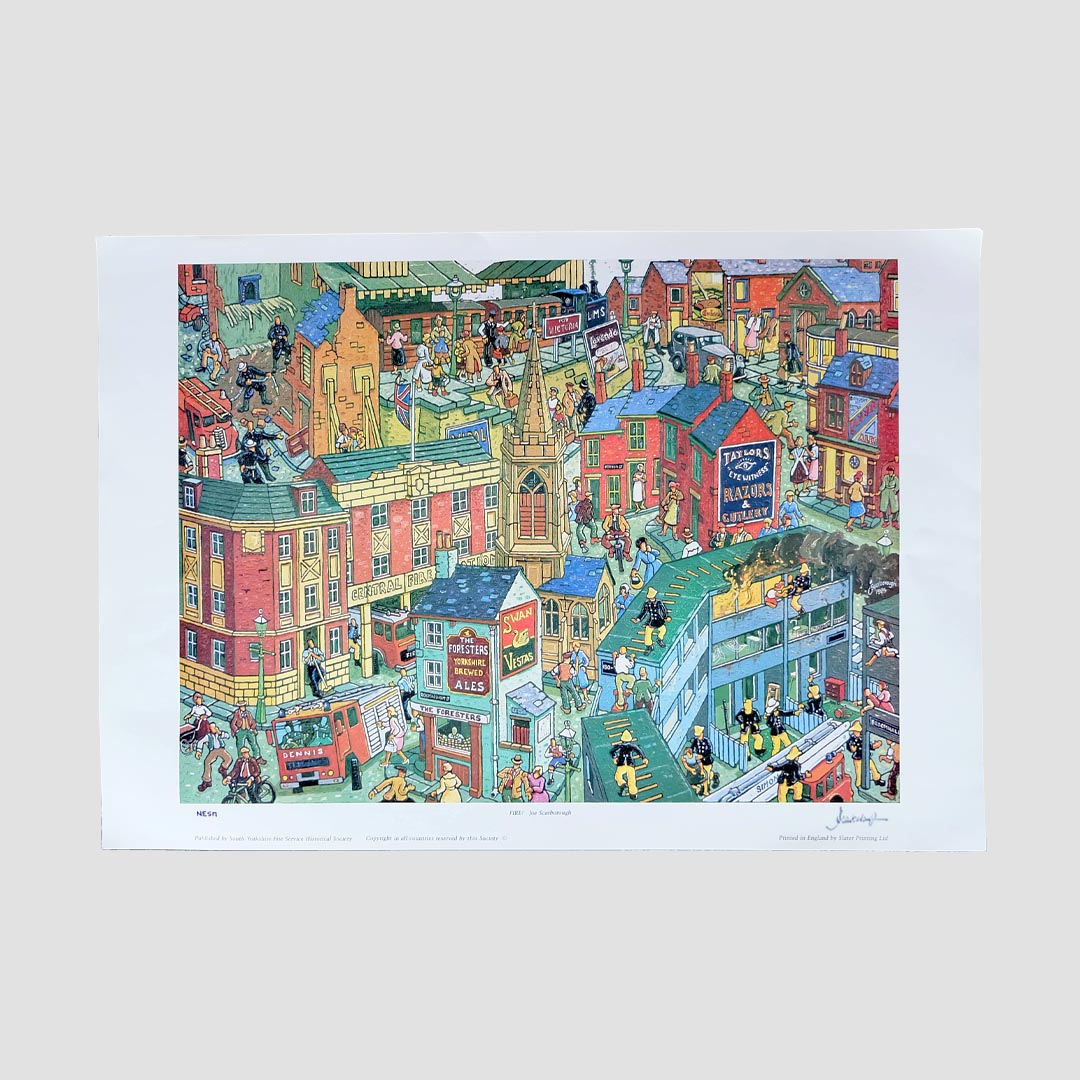 In 1985 Joe Scarborough painted the iconic 30"x 40" oil on canvas, FIRE! With his trademark generosity, Joe donated it to the newly opened Sheffield Fire and Police Museum to help raise funds.
200 signed prints were produced and signed by Joe and soon sold out. Renamed the National Emergency Services Museum in 2014, this wonderful institution once again finds itself in need of funds due to forced closure because of the COVID Crisis.
Once again Joe has agreed to help. A new edition of 250 signed prints called the NESM Edition has been authorised by Joe. Each copy will be hand signed by the man himself and are on sale now on JOESCARBOROUGHART.co.uk for £100 with profits going to the museum. Prints number 1 and 250 will be framed and auctioned off to raise funds as well. Joe has also authorised the creation of a limited edition of 100 signed box canvases which will be on sale before Christmas. Joe is donating his time and his signature free and would ask you to match his generosity by buying a print or a canvas and helping the museum.