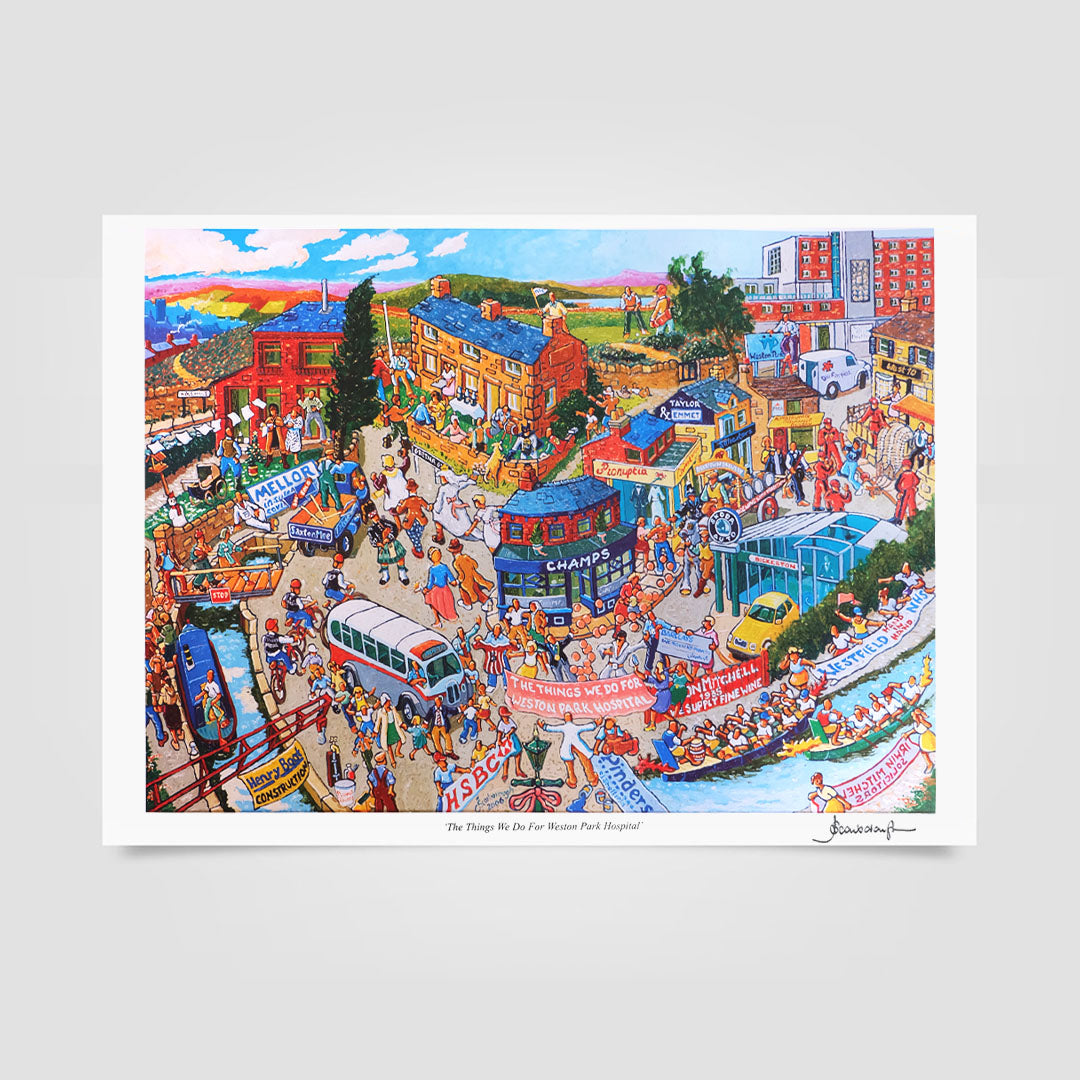 In 2006 Weston Park Cancer Charity approached Joe to produce a painting celebrating the hospital and it's peerless, inimitable staff.

The idea was to get local businesses and individuals to sponsor the painting to cover Joe's fee who would then include them in the piece.

The result was an entertaining, colourful and informative triumph, highlighting not only the hospital and many Sheffield landmarks but the generous businesses who made it possible, many of whom are still thriving today. 500 prints were then produced and signed by Joe to be sold off to raise money for the Weston Park Cancer Charity.

Now, with the runaway success of the Joe Scarborough Art store and network and our collaboration with other charities that Joe has worked with in the past, it was natural for us to team up with Weston Park to sell the remaining prints.

The prints are on sale for. £100 each, with £50 from each sale going to the charity. Click here to purchase
ENJOY THE WORK. SUPPORT THE CHARITY. FEEL GOOD.