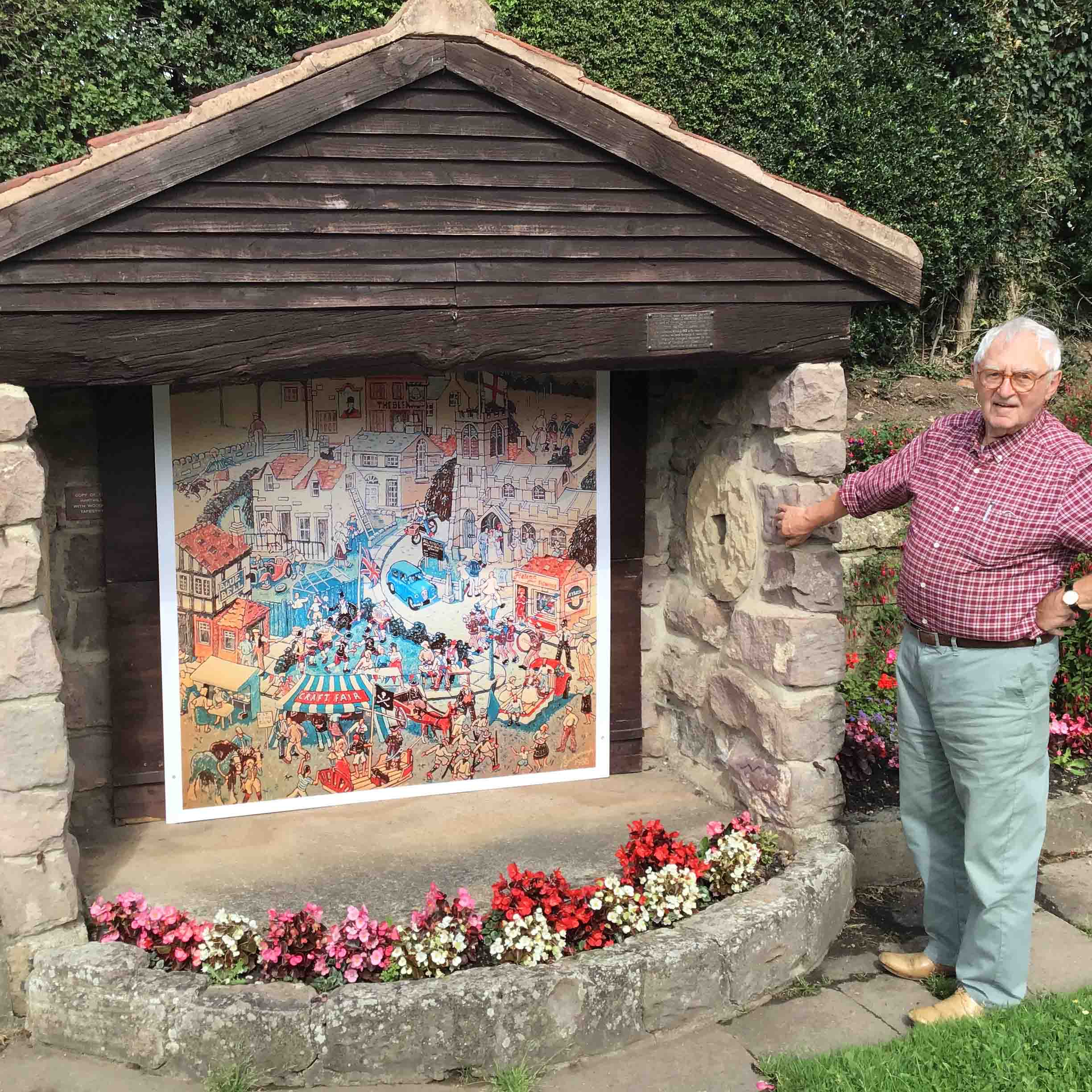 After seeing this mysterious image on Twitter of what appeared to be one of Joes paintings in some kind of shrine, Joe and I decided to do a little investigating. Like Sheffield's answer to Midsomer Murders, Barnaby and Troy, we headed out to the picturesque village of HARTHILL in the trusty XK8 where we found the monument in question.
After quizzing a local couple, we were directed to the house of a delightful lady by the name of Joy, a member of the Parish Council and as were soon to discover, the font of all knowledge regarding HARTHILL.
She invited us into her garden and in the sunshine explained that the shrine was, in fact, part of a network of wells and springs that are celebrated at certain times of the year with the ancient traditional art of Well Dressing.
Unfortunately, this year's Festivals had to be cancelled because of COVID so Carnival society decided to display an image of Joes 1988 painting of the village reminding everyone of the festivities lost and the promise of their return.
Best wishes from Joe and I to all in HARTHILL and mat the festivities recommence with Godspeed next year.