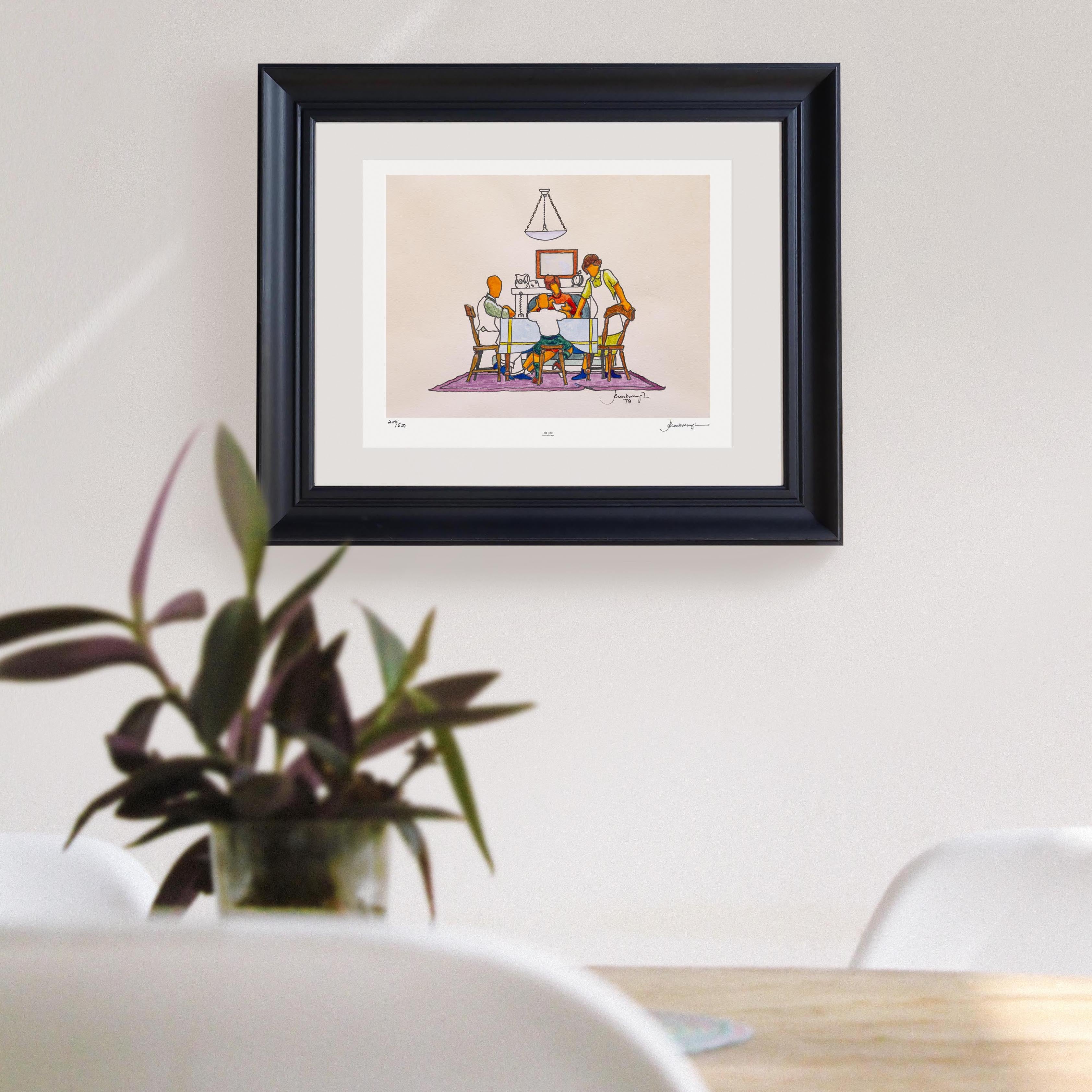 In our tireless quest to discover the whereabouts of Joes original works we have uncovered many gems but this one is very special.

A rare watercolour, elegant in its simplicity and still in its original frame, it was painted in 1979 and is now being enjoyed by the third generation of the family that purchased it.
This scene of a northern family gathered for dinner at "Tea Time" is timeless Joe Scarborough and it's easy to see how contemporary artists like Pete McKee have been influenced by the great man.
We dearly wanted to have this one in our archive but quite understandably the owners simply could not bear to part with it but they did agree that we could produce a limited edition of 100 prints which Joe will sign and which will be offered for sale shortly.