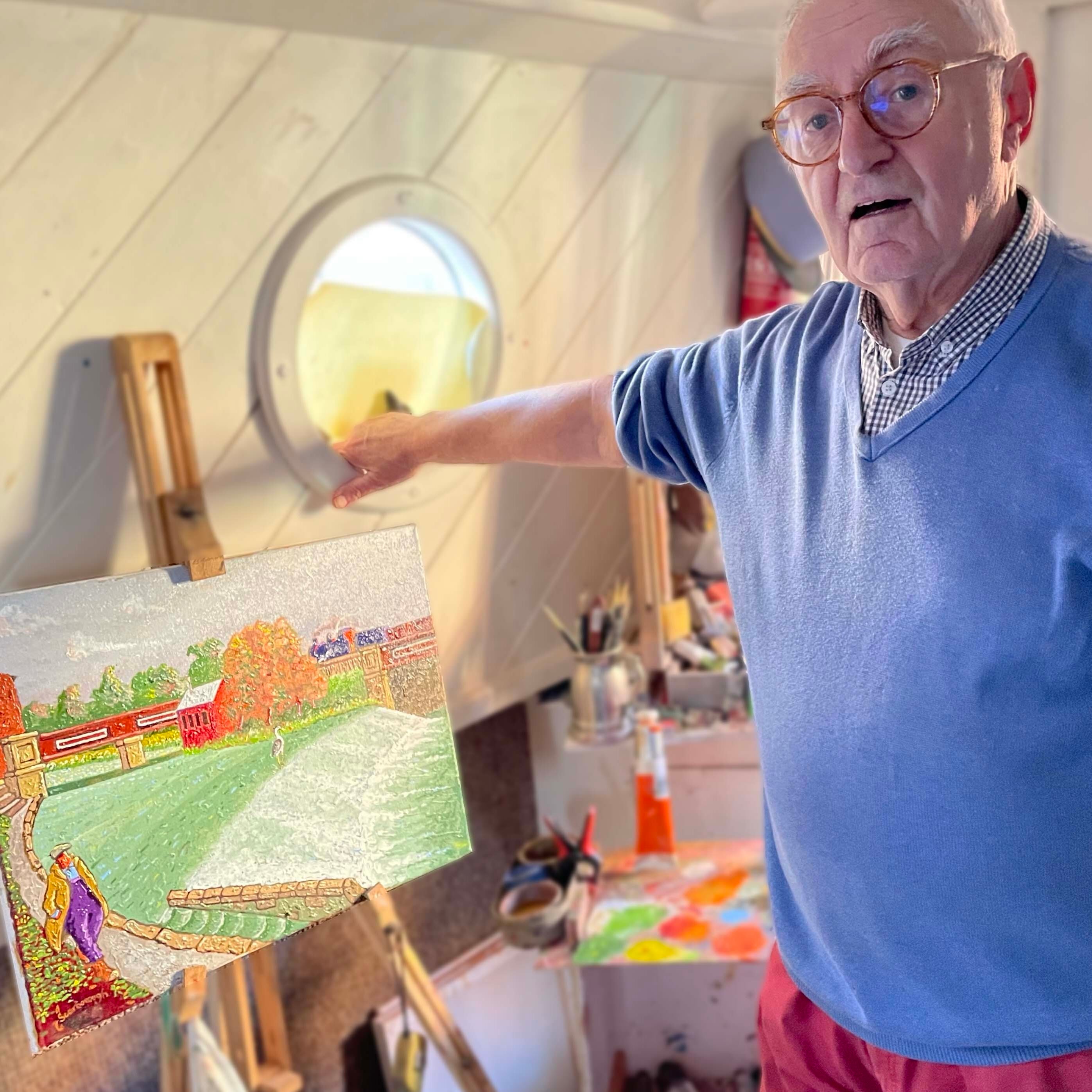 Joes  schedule is filling up on the run up to Christmas. Alongside his participation in various charitable events, he's excited about attending the upcoming Pete Mckee exhibition in early November and being a guest at Sheffield Hospital Charities' Choir at the Cathedral event on December 19th.

Reflecting on the joy of last year's concert, Joe shares,
'The highlight of Christmas for me.'

Currently, Joe is immersed in creating this year's Christmas painting, slated to grace the cover of our upcoming calendar. Additionally, he's just completed a remarkable piece for Meadowhall, and we look forward to discussing it with you in the coming weeks.
In the meantime, we're thrilled to unveil Joe's latest masterpiece, 'The Heron at Sandersons Weir.' Describing the inspiration behind the artwork, Joe muses,

'Every now and then, life presents us artists with a gift. A couple of weeks ago, as I strolled along the weir, there he was— a majestic heron, scoping out his lunch. I wish I could portray the sound and smell as well as the sights of that day. It was a special moment, now beautifully captured on canvas.'
Can you guess this Christmas depiction?