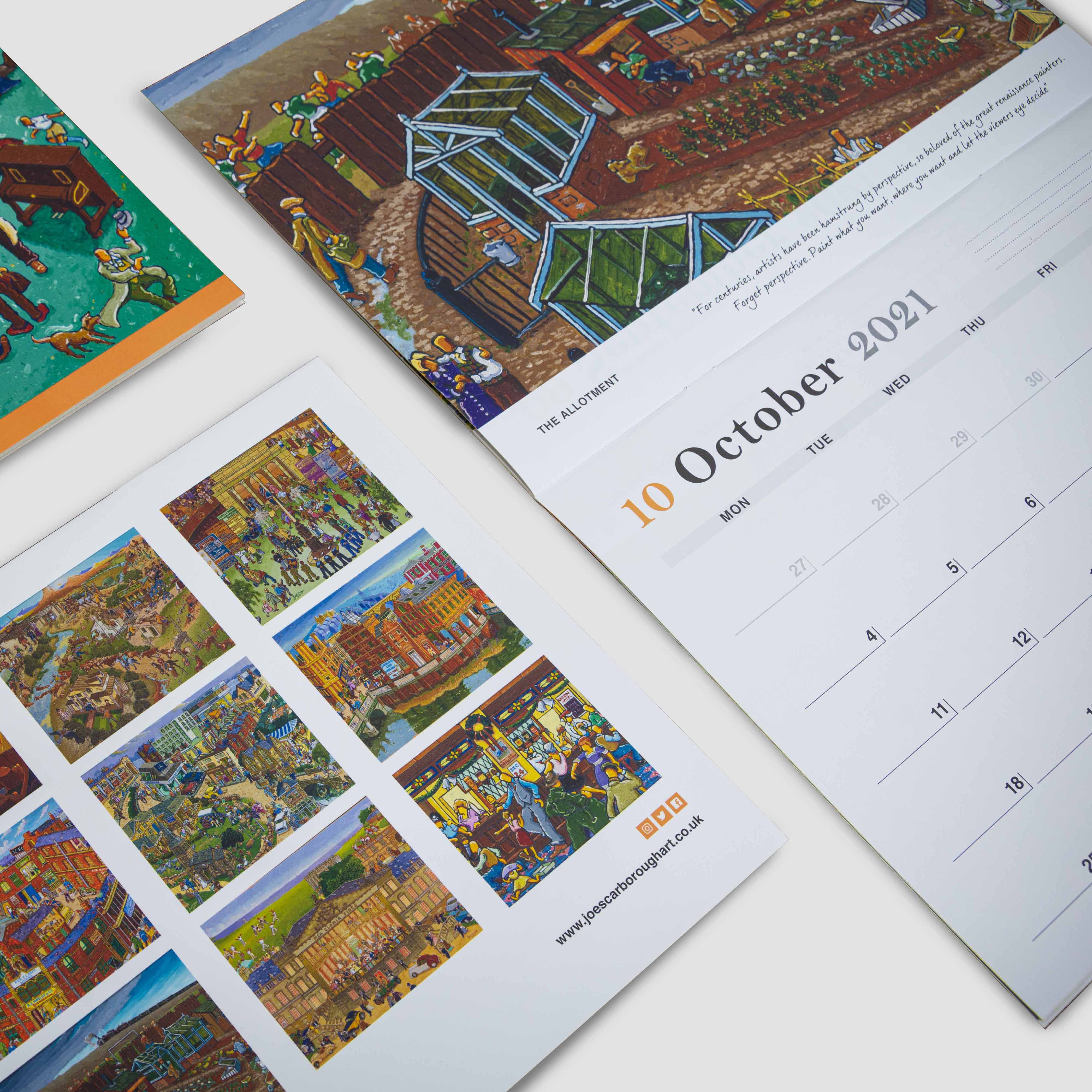 With the rising prices of Joes original paintings and even a basic signed print selling for £100, Joe has, for a while been concerned that a large portion of his fans and admirers who supported him through good times and bad for so many years could no  longer afford to own a little bit of "JOE".

So when we approached him about producing a  2021 Calendar, he agreed on the condition that we sold them at cost and with free postage to make them affordable to almost everyone as a thank you to all his loyal support out there.

It's been years since one has been produced but we now intend to make this an annual event and we would love any suggestions about which paintings should be in next years offering.

We like it, Joe loves it and we hope you do too.
Here's hoping that it brings a little cheer and colour into your lives over the grey days ahead.