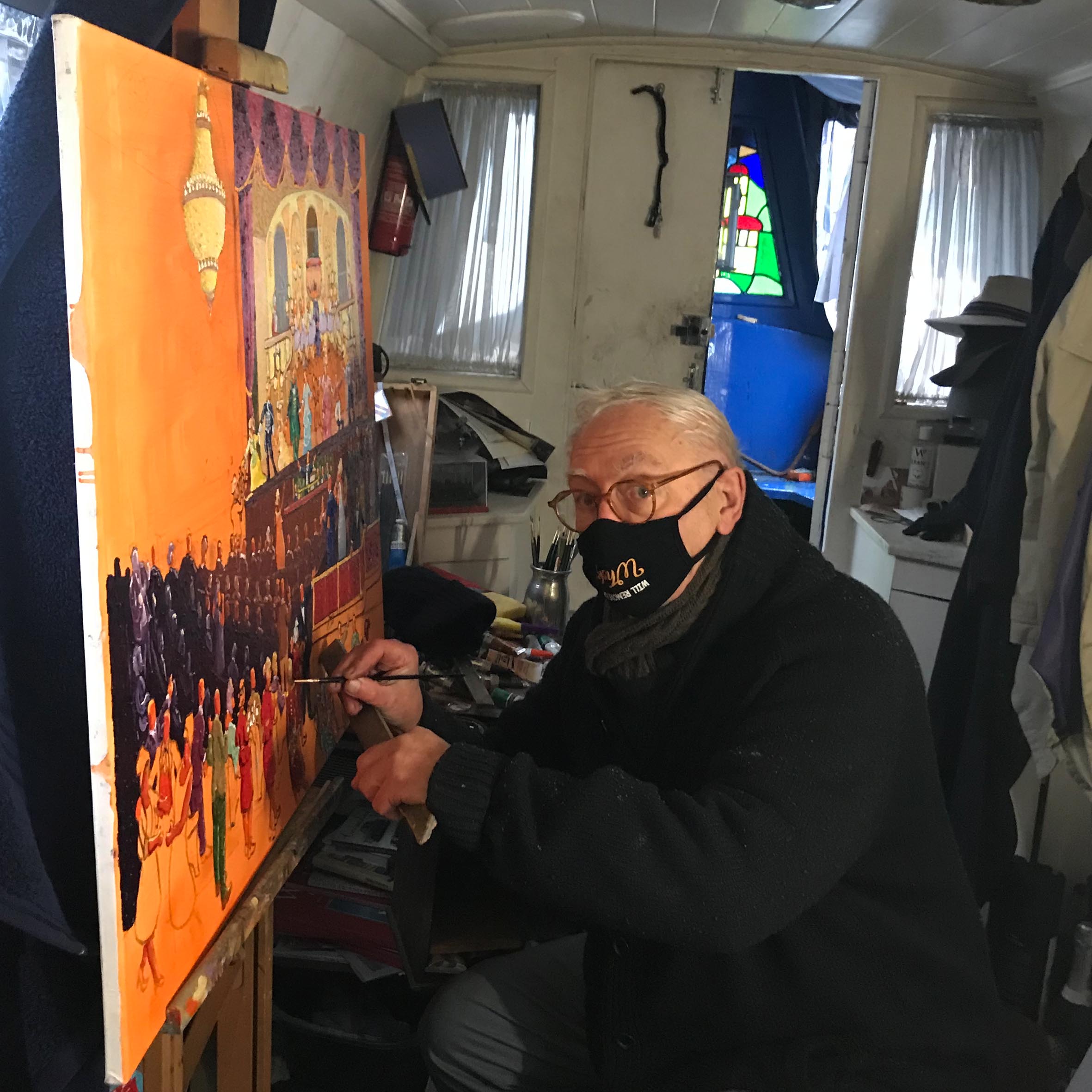 Now that Joe has had both his jabs, it looks as though Covid is just another adversity in his long life that has been overcome and he's looking forward to the coming year in his usual rude health.

He said philosophically,
"I know something will get me eventually but at least now it shouldn't be that bloody virus."

I was chatting to him this morning when I dropped off some provisions. (A spicy curry with all the trimmings and a fruit cake, to be eaten separately of course)
When asked what the coming year held in store for him he was his usual optimistic, ebullient self.

"Work, work and more work, interspersed with a little leisure and a smattering of pleasure. By the end of January I should have completed my latest large canvas, THE PHANTOM OF THE OPERA, which, by the way has been an absolute joy to work on and has scratched an itch that I've had for many a year.
Later in the year I may finally give in to the clamour to paint my story.  It won't be an autobiographical work as such as nothing much happened for the first 20 years but I may consider a history of my working life because I haven't always been a painter you know.  Let's wait and see.
I will do more of the small canvases and character studies that proved so popular in 2020 and I may even fit in a couple of private commissions if something tickles my fancy. 
Restrictions last year meant my charitable work and public appearances were curtailed but I hope to ramp these back up in the summer and as newly appointed Ambassador to the Sheffield Hospital Charities, I will do all I can to promote and assist the wonderful health workers of our great city, without whom, many of us would not be here looking forward to a brighter and happier and healthier 2021."

I left the great man at his easel, brush in hand, his log fire blazing away and a veritable feast awaiting him later. Was ever a man more content?