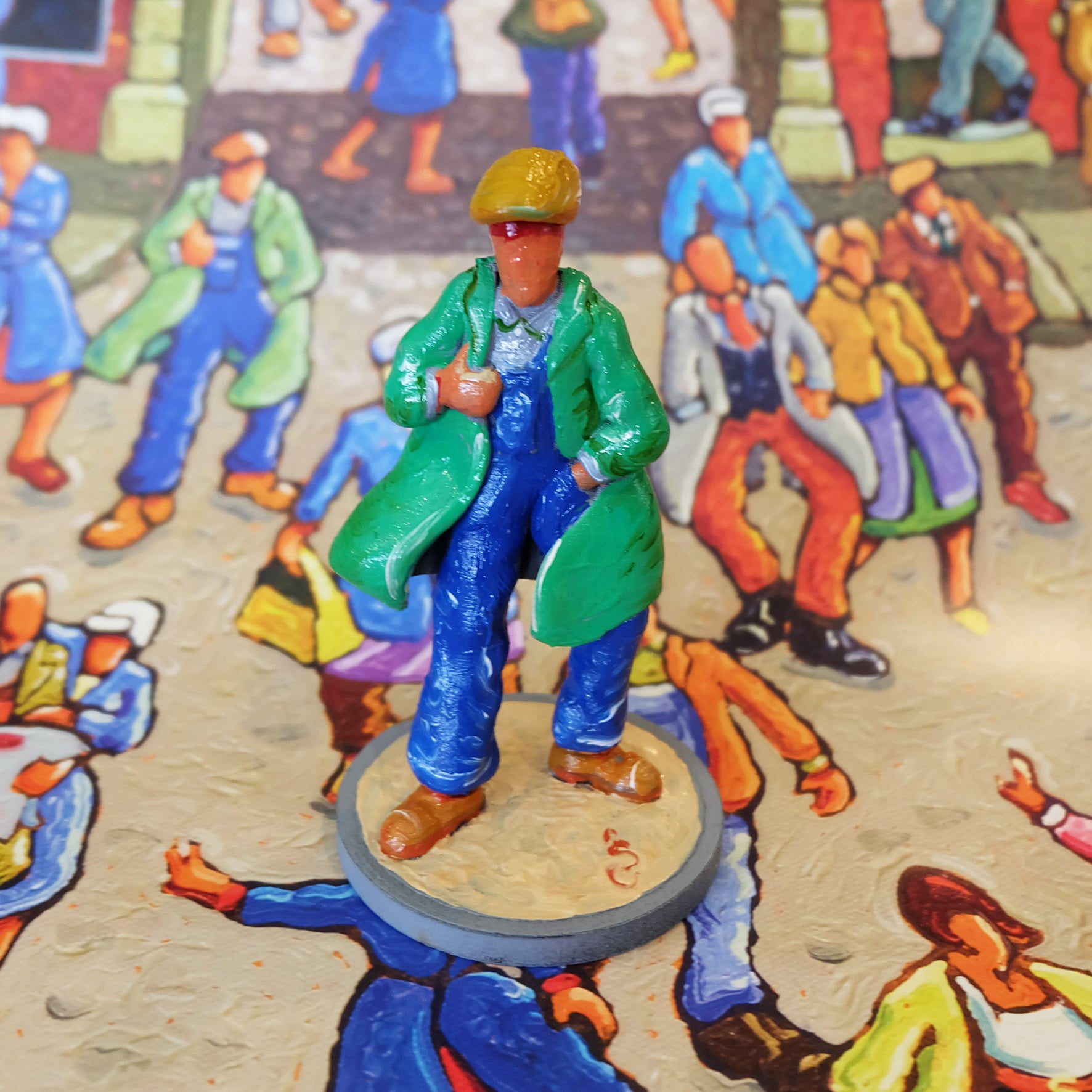 ERNEST SENIOR. A NEW BEGINNING.
For the last 35 years, Ernest has been a toolmaker at Robert Sorby & Son, starting as an apprentice straight from school. Today as he strides out of the gates with his last wage packet tucked safely in his pocket, he looks forward to a new life. He will be leaving the council flat where he has lived alone since his divorce many years ago. A relative has offered him a job driving an ice cream van in Whitby. Sea air, happy customers, a new beginning.
ERNEST : THE PROTOTYPE.
In a perfect fusion of classic art and cutting edge technology, we present Ernest. The image of Ernest was lifted from Joes painting, ROBERT SORBY & SON and the figure created by a 3D printer.  The figure, the first ever 3 dimensional representation of a Joe Scarborough character ever, as far as we know, was then hand painted by Joe himself.
A first, possibly the first of many.
View the print here: https://bit.ly/2Xl7gKz