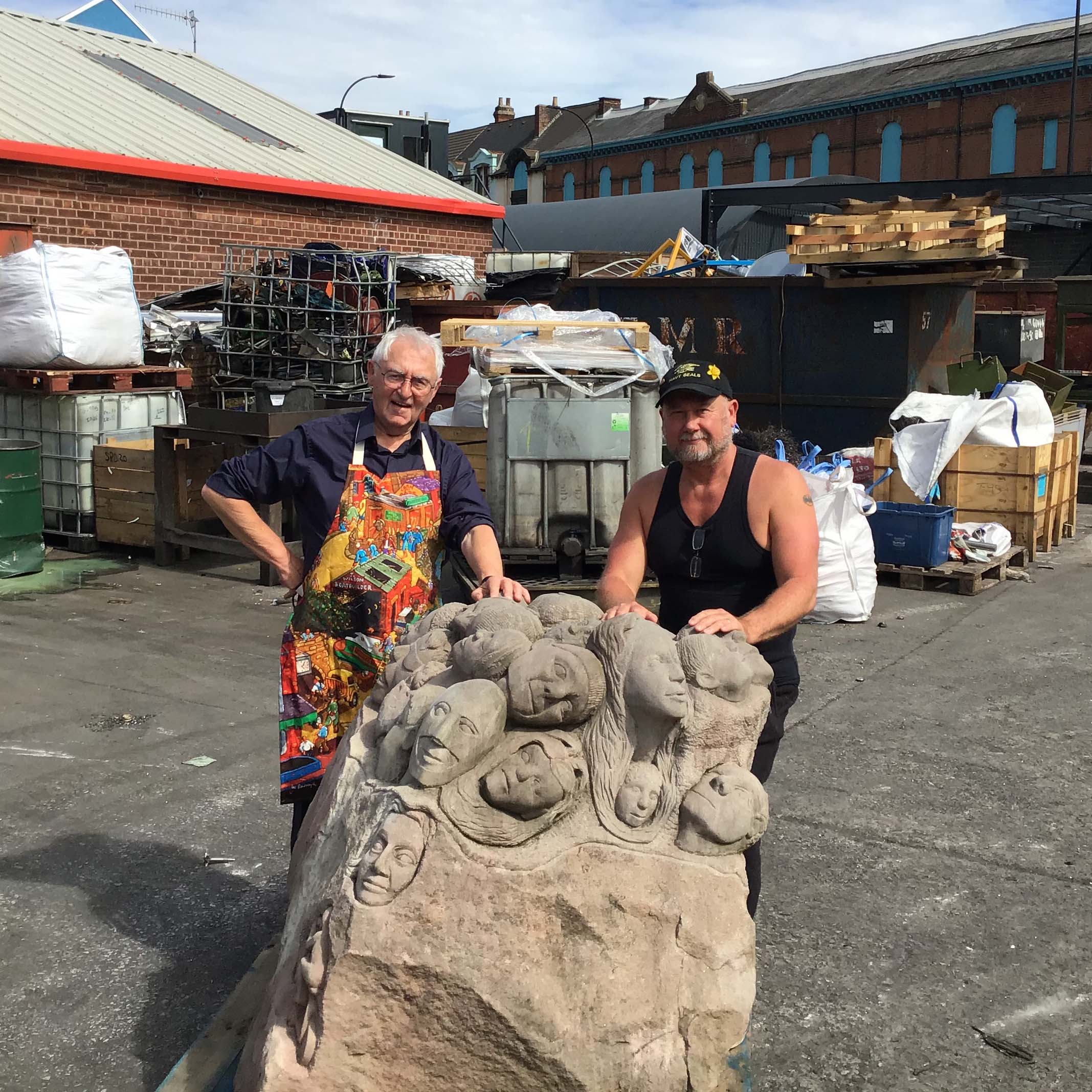 Joe Scarborough and Steve Eyre pose with the TWENTY FACES OF SHEFFIELD  statue which has been displayed since 2010 in various areas in Meadowhall.
Commissioned by local entrepreneur Steve to celebrate the 20 anniversary of Meadowhall in 2010, it was created in the shopping centre over a two week period by celebrated sculptor and personal friend of Joes, Andrew Vickers (STONEFACE).
It's tenure at Meadowhall being at an end, Andrew and Steve have offered  the work to the SPARC Rehabilitation centre in Sheffield where it will take pride of place in their garden area.

Watch this space!