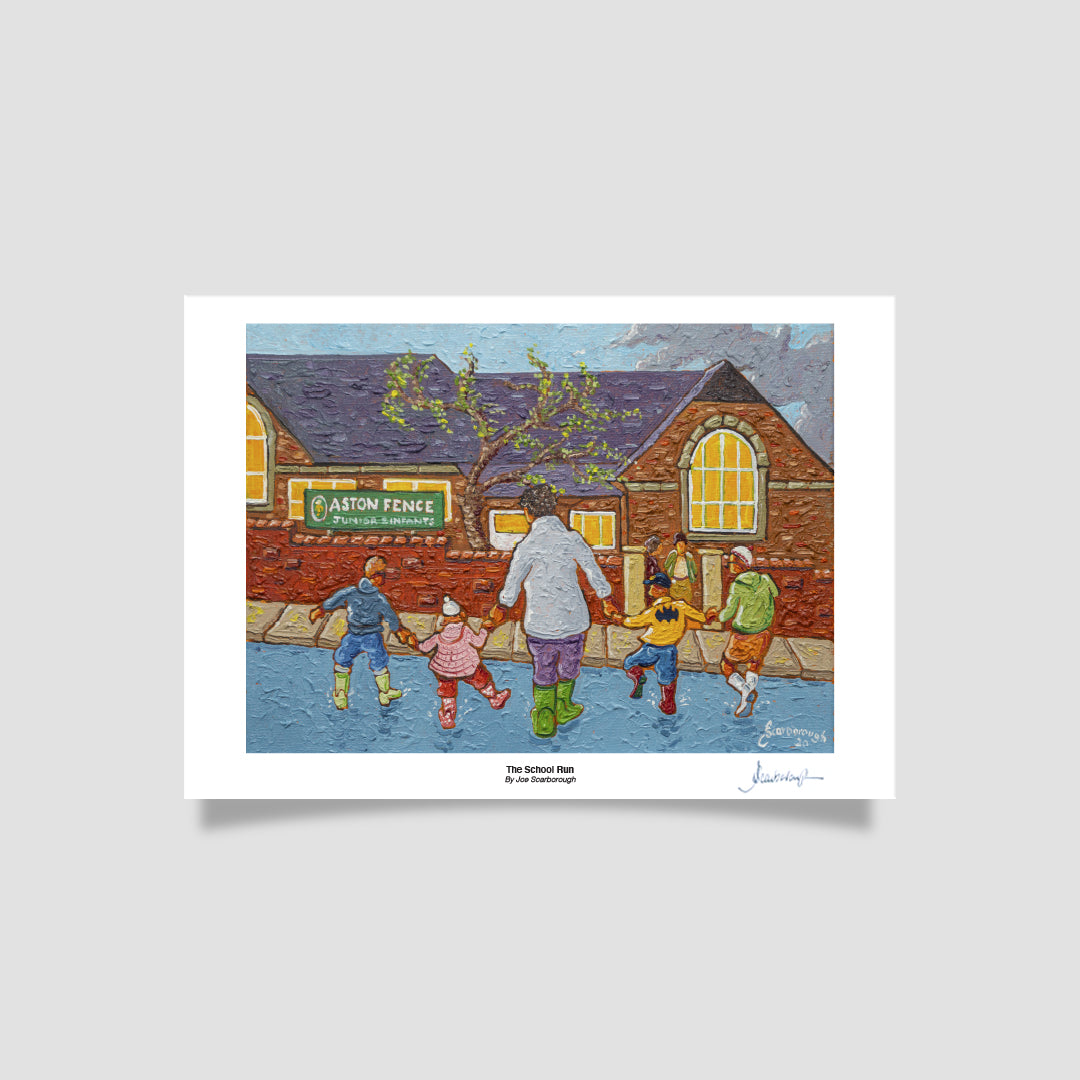 We know the last year has been tough for everyone but as always it seems as though mums have stoically born more of the burden than most.

What with working from home, having the kids at home and heaven forbid having husbands at home.

We asked Joe if he could create something to remind us all how precious mums are, especially when the going gets tough.

What he came up with is The School Run which is simple and eerily topical as the return to school almost coincides with Mother's Day although Joe didn't know this when he painted it.

Joe explained, "Mothers are the glue that hold everything together. My mum, my wife and now my daughter were and are shining examples of that maternal fortitude that binds us all together, especially in times like this.
God bless em, every one."